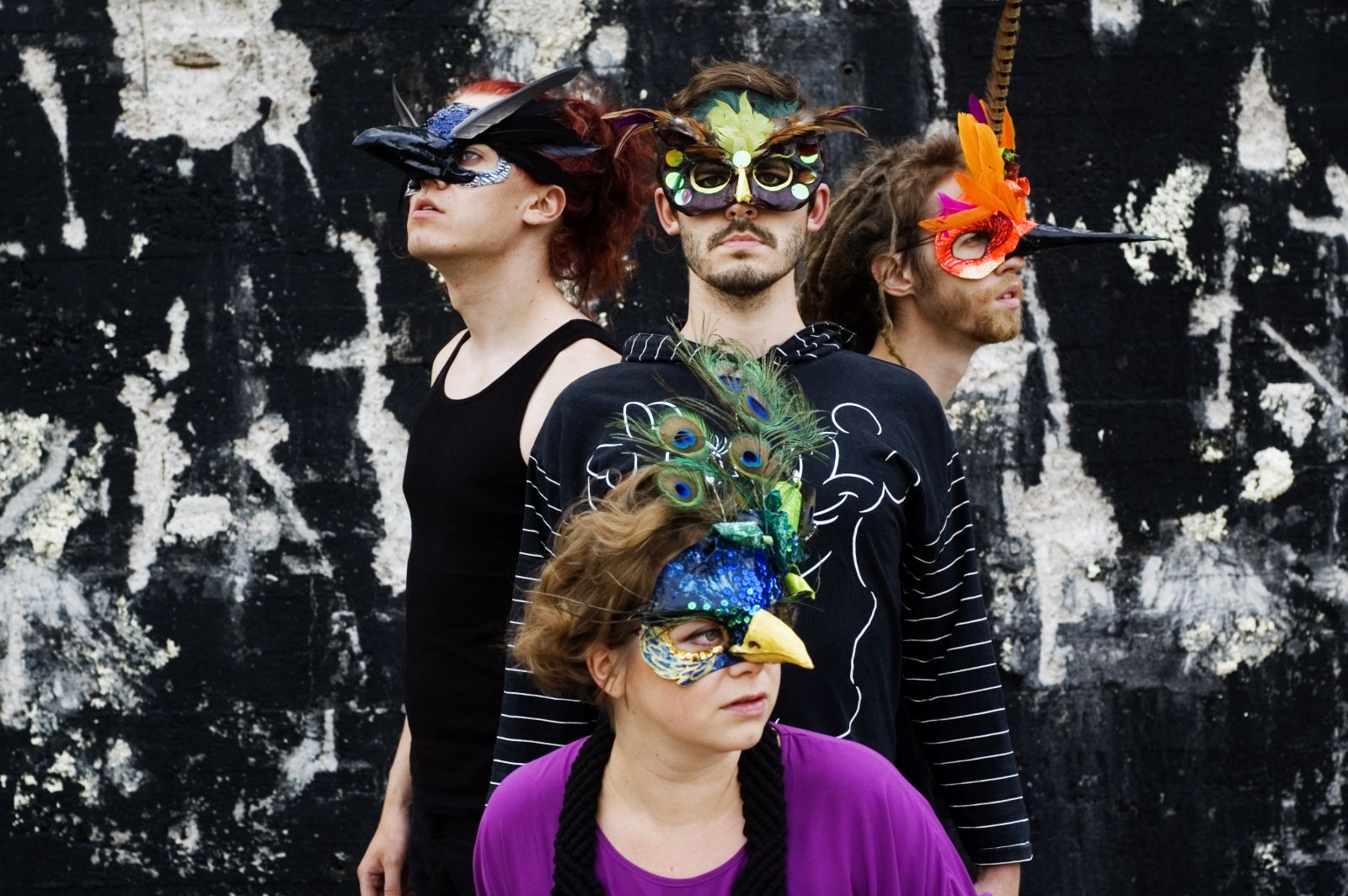 (Kuva: Antti Saarainen)
Color Dolor – Beautiful & Experimental
Hypnotic and experimental pop music performed with a unique mix of vocals, acoustic instruments and electronic effects. Organic rhythms, Stina's exciting melodies, ensemble improvisation, huge soundscapes. Color Dolor create a unique, musical experience both live and on record.
Color Dolor was founded in 2011 and is based in Helsinki, Finland. Konkurssi Records released their debut album 'Cuckoo in a Clock' in June 2013. Color Dolor have played over 50 gigs in Finland, Estonia, Norway and Sweden.
Stina Koistinen – vocals
Nicolas Rehn – guitar and effects
Jan Wälchli – trumpet and effects
Ilkka Tolonen – drums
Joonas Saikkonen – sound engineering
"Color Dolor shows that originality in music doesn't have to be off-putting or make it inaccessible. Definitely this year's most positive surprise." 5/5 Rumba (6/2013)
"So far the best Finnish debut album this year." 4/5 Soundi (6/2013)
"Color Dolor's adventurous debut is a fresh, unique and well produced musical specialty in the scandinavian style." Keskisuomalainen (29.6.2013)
"The tune is simply amazing." Singin' Drunken Lullabies on What is Left?
Helsingin Sanomat, the biggest newspaper in the Nordic countries, called the group "future megastars" in their weekly NYT-liite (33/2012).
"Color Dolors greatest strength is their huge sound that doesn't mimic anyone, and which always stays accessible even while being completely experimental." Rumba (3/2013)
---
SHARE:


COMMENT: