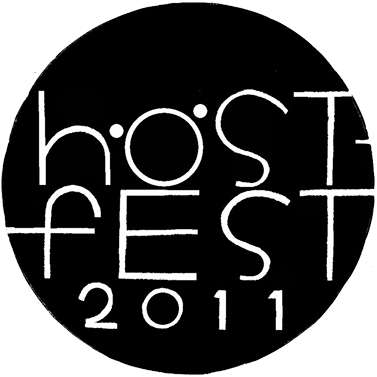 UUTISET | OLEELLISIMMAT ASIAT | ESIINTYJÄT | AIKATAULUT | OSTA LIPPUJA | RADIO | MEDIA
--------------------------------------------------------------------------------------
Ryan Francesconi (US)




Tarvitaan vain mies ja kitara. Kun mies on Ryan Francesconi, on lopputuloksena lumoava kokonaisuus, jossa akustinen kitara kutoo yhteen vaikutteita niin amerikkalaisesta bluegrassista, barokin luuttumusiikista, bulgarialaisesta folkista kuin jazz-improvisaatiostakin.

Portlandista kotoisin oleva Francesconi on tuottanut elektronista musiikkia nimellä RF jo vuosikymmenen verran, mutta epäilemättä parhaiten hänet tunnetaan yhteistyöstään Joanna Newsomin kanssa. Mies vastaa muun muassa Newsomin uusimman levyn "Have One On Me" sovituksista ja toimii hänen musiikillisena johtajanaan.

Parhaillaan Francesconi valmistelee seuraavaa sooloalbumiaan ja Höstfesteillä on ilo ja kunnia tuoda hänet Euroopan kiertueellaan ensimmäistä kertaa myös Suomeen ja Jyväskylään!

http://are-f.com/about.php
http://www.myspace.com/aref



'One of the most awe-inspiring musicians I've known... This is solo music that sounds like an ensemble... it is nearly impossible to believe he's picking those strings with one hand' - Joanna Newsom

'Skirting any obvious models, this is an attempt to establish his own original voice on the instrument ... These are polished and meditative pieces, given to frequent pauses and moody moments. On the title track Francesconi can flight out sparkling ornaments that recall Toumani Diabate's kora ... The music is sophisticated, but there's an escape from the urban, a sort of West Coast Buddhist romanticism. That's not meant as a snide comment -- this is a beautiful album, carried off with poetic aplomb." - Clive Bell, The Wire

Ryan has formal training in everything from Balinese gamelan to computer science and has studied and worked with Lyubo Vladimirov (tambura), Nedyalko Nedyalkov (kaval), Miroslav Tadic and Larry Koonse (guitar), Tom Erbe (audio DSP programming), Lucky Mosko and David Rosenboom (composition) - among many others. He is a graduate of California Institute of the Arts, holding degrees in guitar (BFA) and composition (MFA).

--------------------------------------------------------------------------------------
Antti Tolvi | Avaruuskaiut | Barry Andrewsin disko | Congo Love Show (BE)
DJ Bongo Man (BE) | Dr.Robotnik | Dxxxa D & Hzzzt | Gaspard Oil | Goathound
Hapanjuuri | Harmaa Getto | Ignatz (BE) | Jaakko Laitinen & Roinari
Jari-Matti Nurminen | Rytque feat. J.K.Ihalainen | Joose Keskitalo
Kamarikuoro Cantinovum | Kone-Kekkone | Laitasaaren keisari | Lucie Niemelä
Music Wonderland | Muuan mies | Never Crü Old | Pekka Kumpulainen & Ystävät
Puiset heilat | Rambling Boys | Ryan Francesconi (US) | Talmud Beach
The Seekrets | Tsembla | Vessa-Matti Lorilori | Vie sinä Leena
Yona ja Orkesteri Liikkuvat pilvet